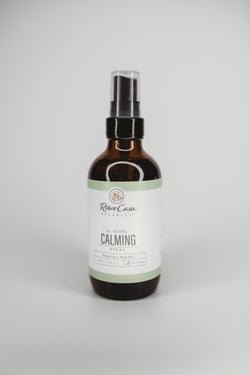 Calming Spray | 4 oz
Help promote a calm state of being with this gentle, yet effective spray!

TO USE: Shake well. Spray liberally on skin and in the air around you to promote a calming effect.
INGREDIENTS: DISTILLED WATER & 100% PURE THERAPEUTIC GRADE ESSENTIAL OILS: TANGERINE, ORANGE, YLANG YLANG, PATCHOULI, BLUE TANSY.